The Branding Iron Café & Steakhouse
Open Hours:   
Sunday – Thursday 8am-9pm
Friday & Saturday 8am-10pm
The Branding Iron Café and Steakhouse features an extensive menu, including breakfast seven days a week! Don't let the name fool you. We may call ourselves a Café, but our overall atmosphere, juicy, choice steaks and oven-roasted prime rib will have you thinking you're in a steakhouse!
Management reserves rights to alter this menu at any time without any notice on this website. Pioneer Crossing is not affiliated with any 3rd party delivery services.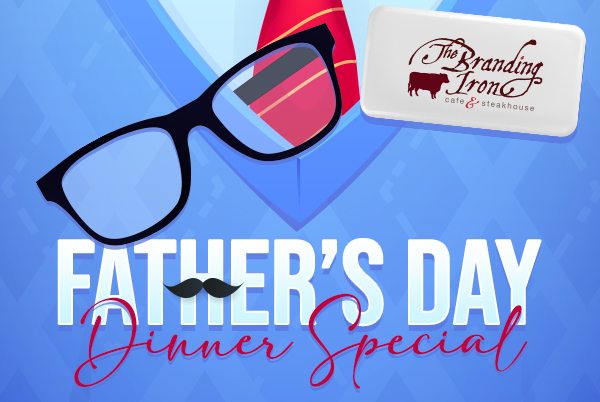 Celebrate Dad with some lip smackin' ribs, chicken, calico beans, corn on the cob and corn bread!  Sunday, June 18th, 11am to close.  Just $13.99 with qualifying players card.  $15.99 without qualifying players card.