Experience Pioneer Crossing
Welcome to Yerington's Pioneer Crossing Casino, the original home of Blackout Bingo. Join us in experiencing the best of gaming and dining all in one convenient, friendly location. Because at Pioneer Crossing Casino, you're more than a guest. You're a friend and a neighbor!
THE BRANDING IRON CAFÉ
The next best thing to a home cooked meal, The Branding Iron Café  features an extensive menu of comforting favorites in addition to a weekly buffet. We even offer a Sunday brunch. So grab a friend, bring your appetites and get ready for a good time.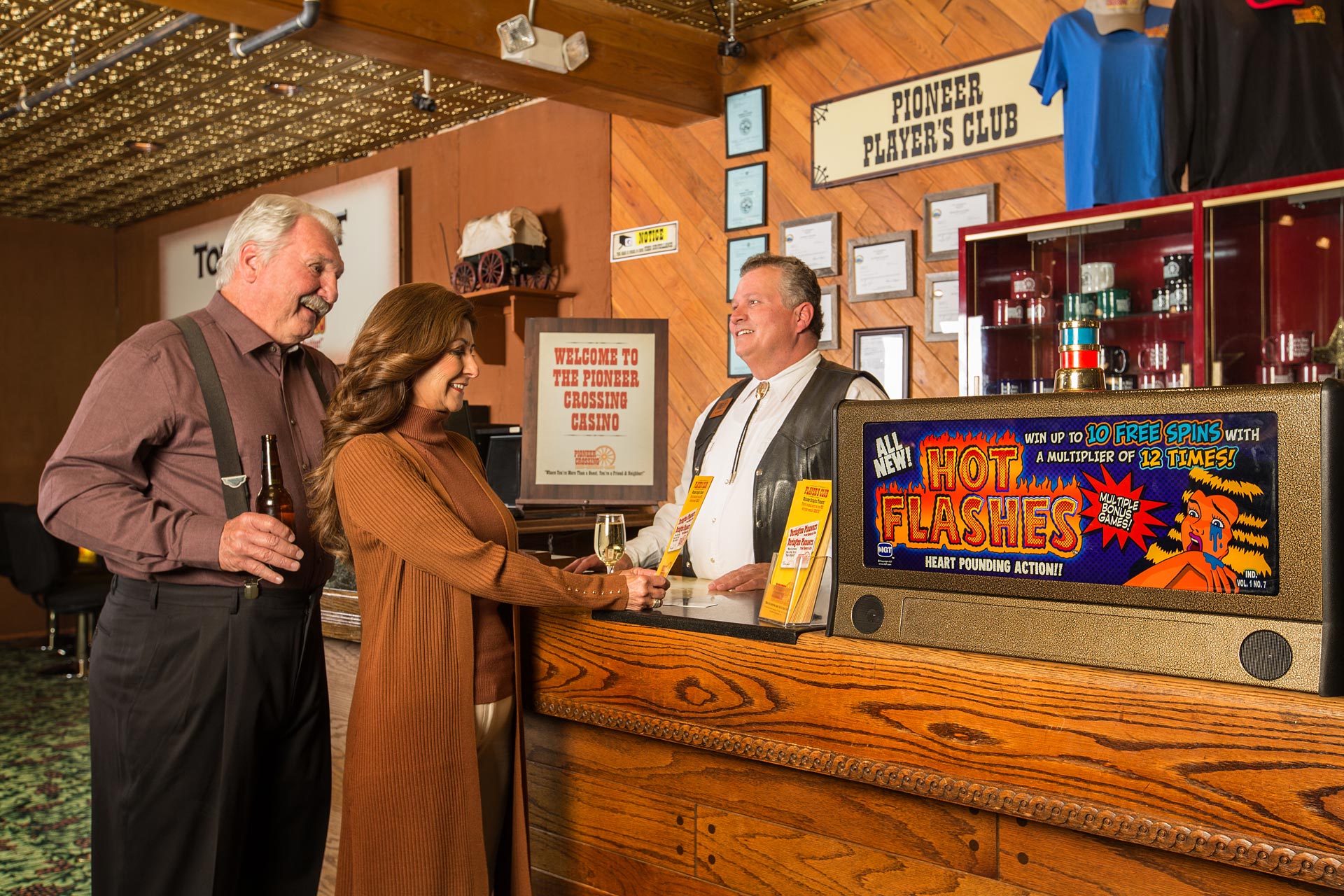 PIONEER CROSSING PLAYERS CLUB
Pioneer Rewards Members earn it all: free play, free food and exclusive offers! Membership is FREE making it easier for members to earn rewards no matter what they play. Don't wait, join today!